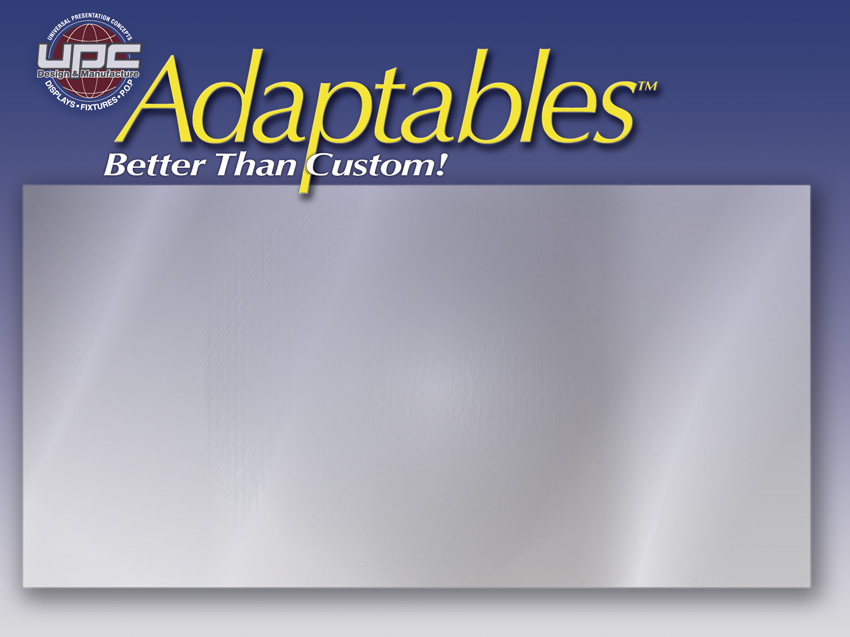 What are UPC Adaptables?



UPC Adaptables are a line of proven successful displays that can be adapted to fit into any retail environment. They are eye appealing with ample yet efficient use of space, providing the "best value" to you.
What is Best Value?



Best Value occurs when design, manufacturing, delivery and cost intersect providing you with the optimal product.
How do UPC Adaptables provide Best Value?
Fixture designs permit flexibility in height, width, color, material and graphics to meet specifications.

Design and Manufacturing is under one roof.
We offer multiple and varied manufacturing processes.
Materials include all plastics, woods, metals.

Warehousing and drop shipping services available.
Click on the above pictures to see the product pages.

* Prices subject to change without notice.